As commercial property advisors, we are often asked "whether a shop can be changed into a flat", "can upper floors be converted from office to residential" and "can I change this shop back into a house"?
The answer is dependent on the local authority, the planning policies in place, and any future changes to planning policies such as recent change in planning regulations of Class MA, that gives this option to change from commercial to residential to a property owner, which comes into effect from the 1st August 2021
A property owner will need to understand their planning position, if there can change the use under Permitted Development Rights, which means they do not need to submit a Planning Application because it is already deemed permitted under Permitted Development Rights. For example, if there is a shop with a first floor storage and this area has enough room to be converted into a flat and fulfils the residential criteria and current regulations, then the owner is permitted to use the first floor as a flat and retain the business use on the ground floor.
Another scenario that can present themselves to a property owner, is that there is a ground floor shop and there is one upper floor that is already a flat. The property owner has the potential to build two additional floors and increase the floor space, to create additional flats. This is permitted under Permitted Development with certain criteria and restrictions to note.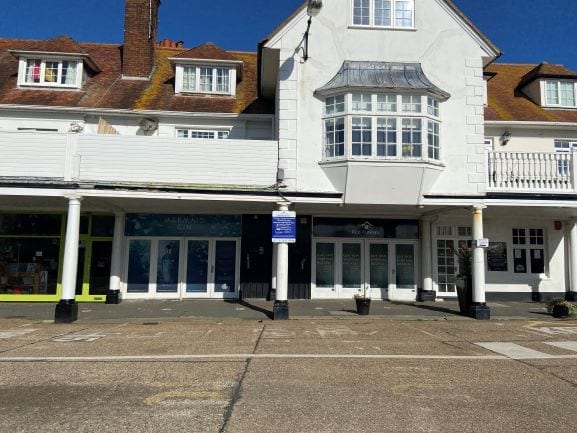 The government announced recent changes to the Use Classes order with introduction of Class E. They have subsequently announced a new change from Class E to Class MA (Residential). This is a powerful change, with MA standing for Mercantile to Abode: Commercial to Residential in ordinary words, this is under a Permitted Development Right.
With such change, there are restrictions and criteria, which should be noted as it is not a blanked permission to change every commercial to any residential use. There is a maximum floor space of 1,500 square metres, and the conversion is for residential use only (private dwelling, and not a House in Multiple Occupation). Other criteria also apply, and more information can be found on the government legislation website: https://www.legislation.gov.uk/uksi/2021/428/made/data.xht?view=snippet&wrap=true
This planning regulation takes effect from the 1st August 2021, and applications before then may be rejected if you have projects in mind or already on-going. Seeking independent planning advisors for their expertise and guidance. If you need any contacts, we are happy to signpost you.
We are commercial property advisors and commercial properties are varied and opportunities are vast. Contact us today to discuss your needs and what you would like to achieve.